A GASTRONOMIC JEWEL IN THE HEART OF BOURGOGNE
Located in the heart of the Bourgogne-Franche-Comté region, the restaurant L'O des Vignes is a real place for encounters. Crowned Best Worker in France in 2007, Sébastien Chambru is originally from the village of Tramayes located 20 kilometers from his restaurant. In 2013, he wanted to come back to his childhood's area and settle down in this village of 370 inhabitants. Three menus are therefore proposed to let your taste buds dance and feel like the time stands still.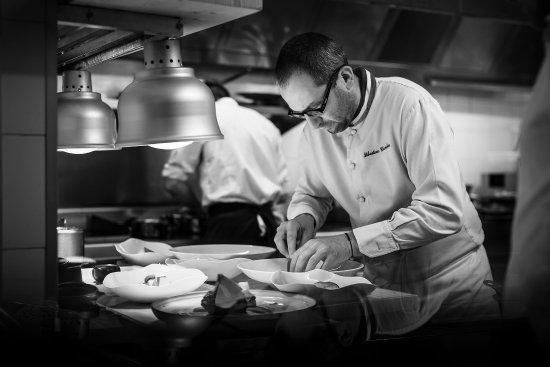 GARDEN AS IF YOU ARE AT HOME
A central place is given to the outdoor space which is the soul of the restaurant. Half-garden, half-terrace, this place allows you to travel and feel like you are at home.
EGO Paris invites you to sit down there and share a moment of conviviality. Designed by Thomas Sauvage, the MARUMI collection invites you to enjoy, comfortably installed, the chef's cuisine. Our teak chairs and warmly coloured tables blend perfectly with the rustic style of the restaurant while adding a contemporary touch. The materials of the place such as cobblestones, roof tiles and stone create a warm atmosphere.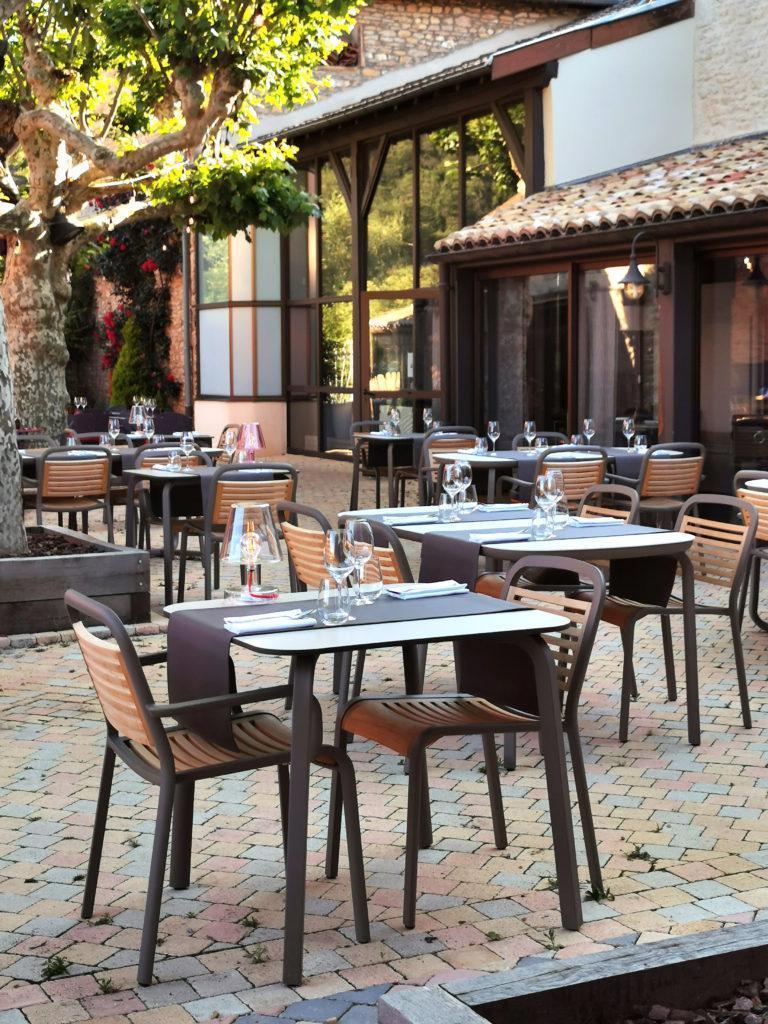 DISCOVERY OF THE REGION
The restaurant L'O des Vignes has partnered up with the guest house La Maison du Hérisson, located 400 meters away, in order to offer you five rooms and then enjoy a stay in Burgundy. After having dined at the restaurant L'O des Vignes, you can continue your evening in one of the charming and peaceful rooms in the heart of the vineyards.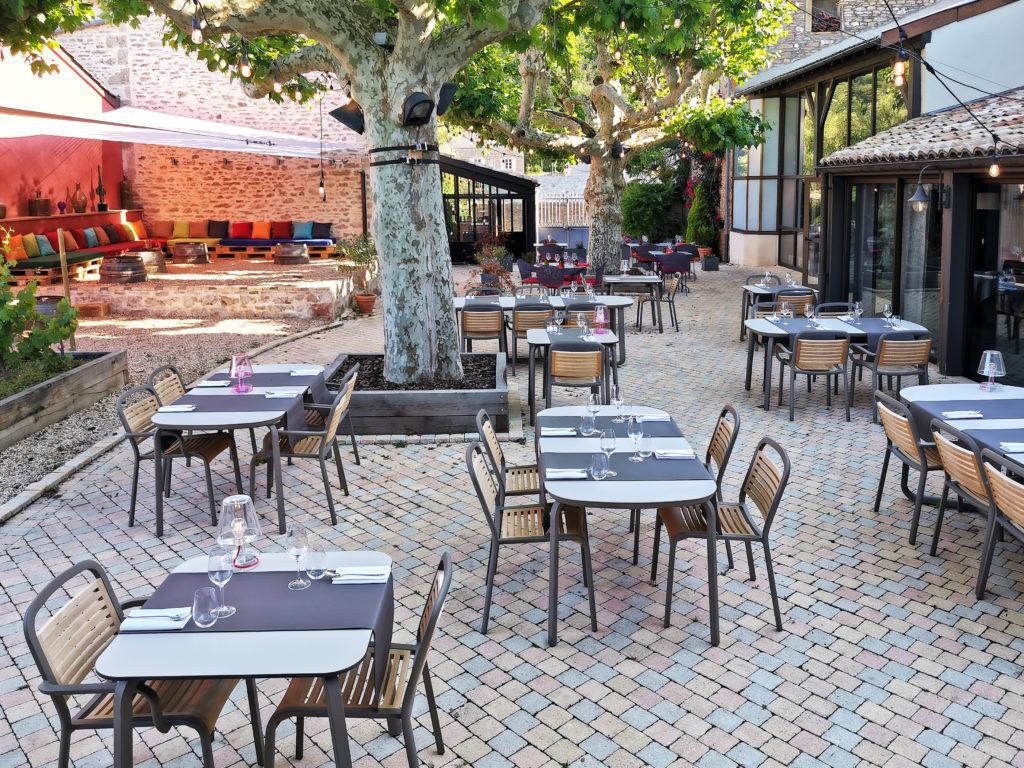 Discover our  MARUMI collection